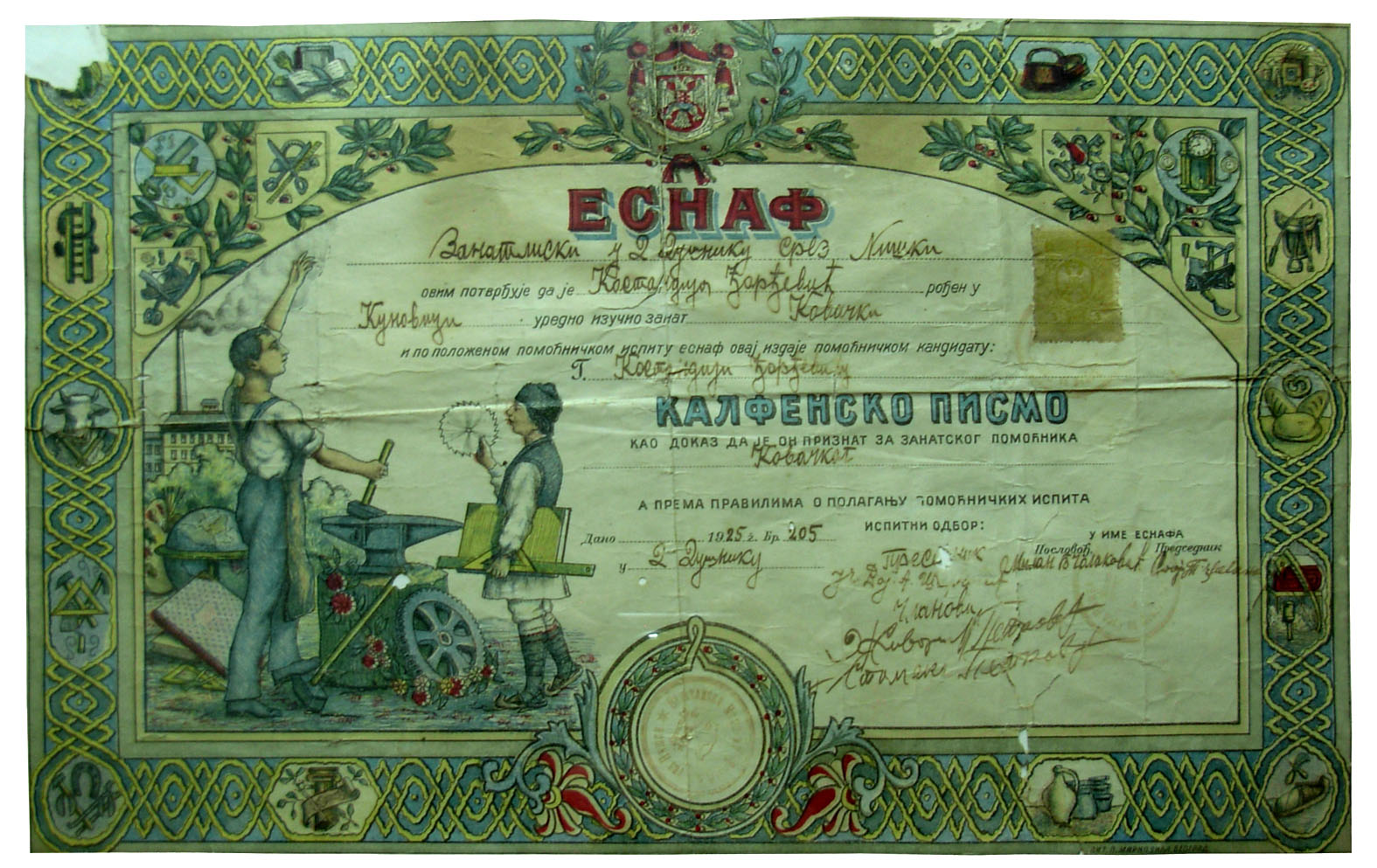 "KALFENSKO PISMO 1925"
In a family Mišić dealt with the processing of metals Kostadin Mišić
from 1925. year. In 1931. he led his blacksmith shop until 1948. year.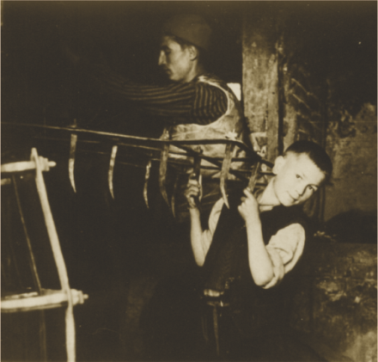 Founder Omladinac-elektro in figure from 1943. year. Velimir Mišić was then 10 years.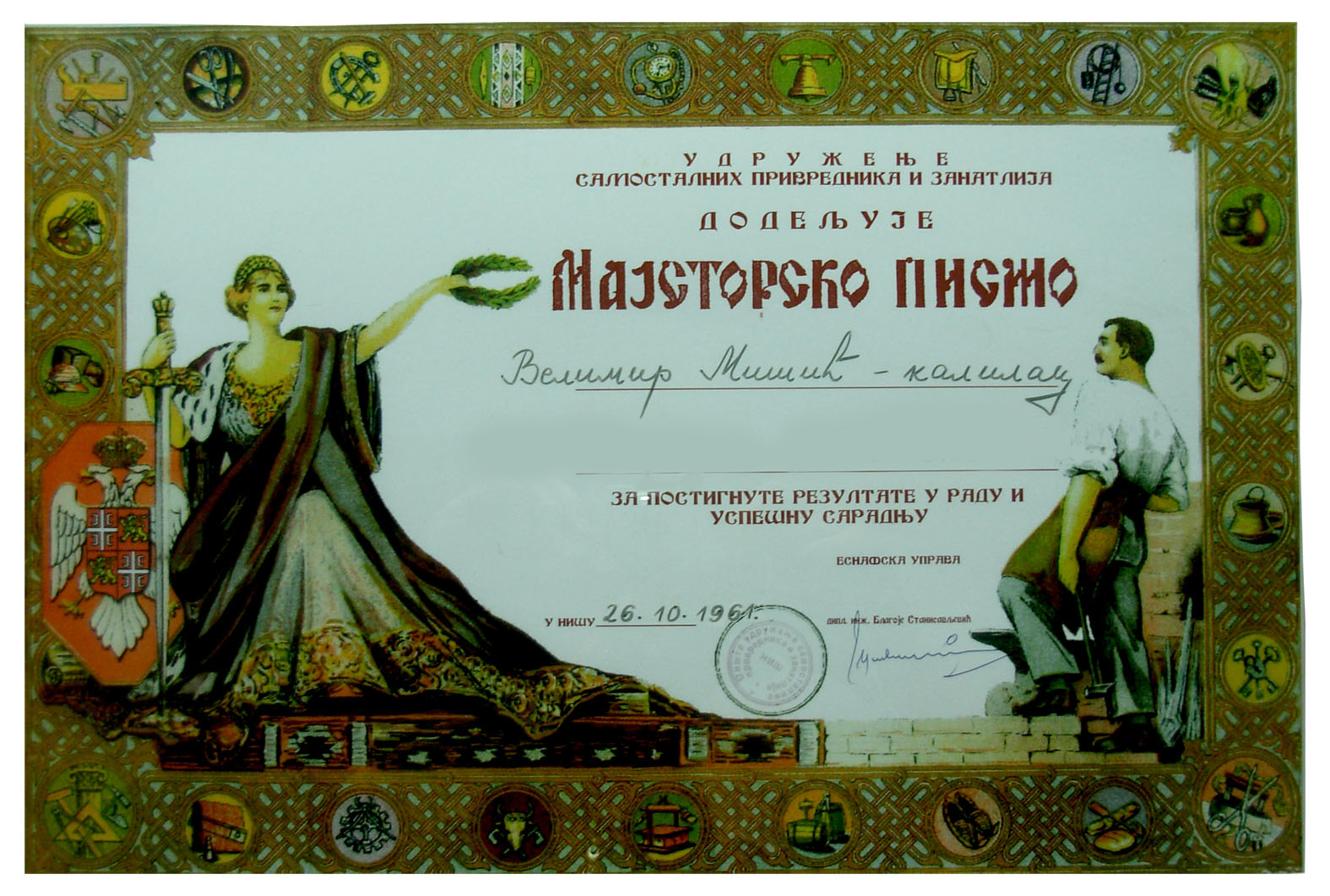 "MAJSTORSKO PISMO 1961"

Velimir Mišić workshop opens its 1973rd The water that is now successfully Slavoljub his sons and Dragan


Omladinac-elektro is today a company that is engaged in designing and manufacturing electrical contacts, making tools and electrical equipment. Besides the domestic market, its products and the countries of the European Union.